HELP US REACH OUR GOAL!
Madras Animal Shelter to Raise $400,000 to Build Permanent Facility
THREE RIVERS HUMANE SOCIETY DOGS NEED A NEW SHELTER!
Central Oregon Animal Friends DBA Three Rivers Humane Society is a Madras, Oregon based nonprofit. This organization was born of a desire to create a better life for the homeless animals of Central Oregon and to do our part to help put an end to pet overpopulation in our area.
Before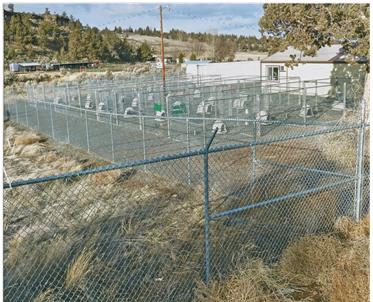 When Three Rivers Humane Society became  involved  with the Jefferson County Kennels in Madras, there was much work to be done. The kennels were uncovered and open to the elements of Central Oregon. The first immediate need was to cover the dog kennels with tarp roofs so the dogs were protected from the direct sun, rain, and snow.  Community volunteers assisted with the effort and in stages, each bank of kennels was covered. Unfortunately, water bowls still froze in the winter and the dog houses were cold, but the dogs had space out of the direct elements. We were proud of our work but knew there was so much more to be done.
December 2013

Thanks to a grant from 31 Paws of Bend, Oregon and our wonderful donors,  we were able to run electricity to all the outdoor kennels. They now have heated bed pads and heated water bowls.
Winter 2014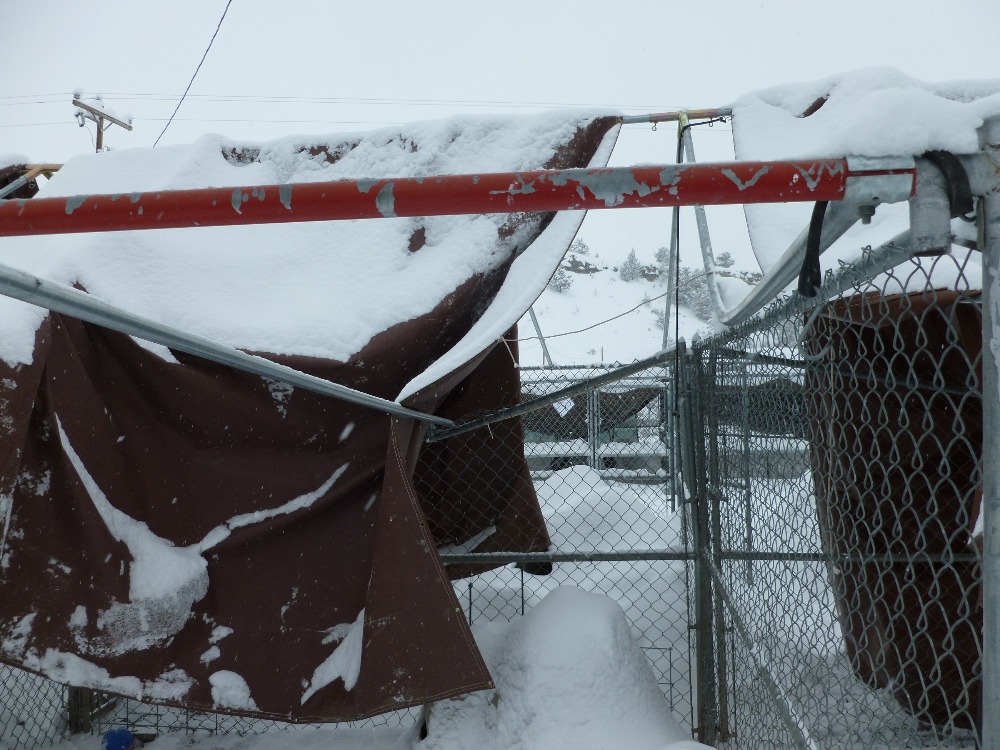 In February 2014,  a large snow storm came through Madras. The storm dumped over 3 feet of snow, the weight on the kennels roofs collapsed our kennels. Immediately following this storm was a cold snap of -23 degrees for several nights. Luckily, thanks to multiple foster homes stepping in, all our dogs were in foster, indoors, or at the vets due to the bitter cold. We rebuilt the kennels with the help of volunteers. There is a nervous tension throughout the staff whenever it snows due to real possibility this could happen again in a heavy snow storm.
 Now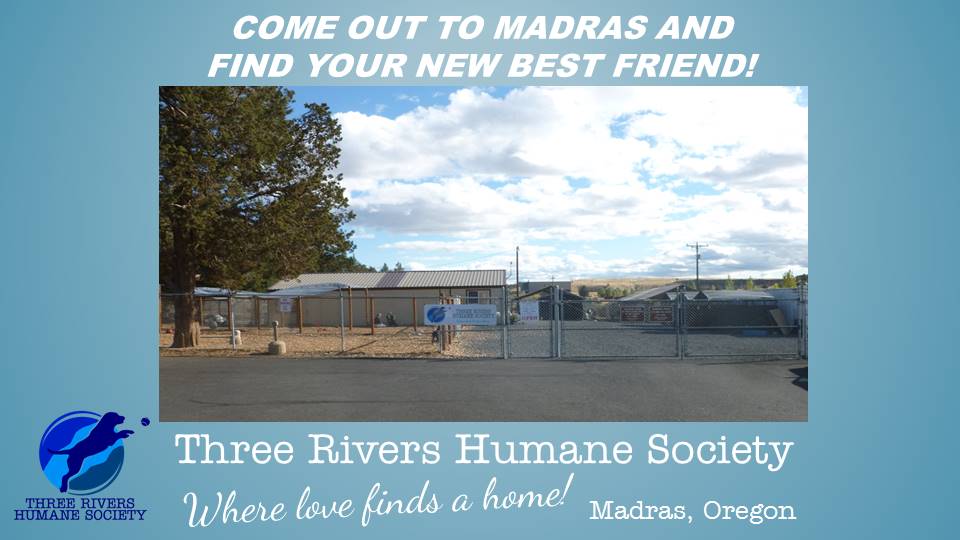 Our Successes
Four play yards have been built for dogs to exercise and socialize.
We have a dog trainer on staff to assess dogs and assist adopters before and after adoptions
All outdoor kennels  have been completely tarped from roof to walls, further protecting them from blowing rain and snow.
Electricity has been installed and all dog kennels have heating pads in dog houses and electric water bowls.
In our first two years of operation, we have cared for over 1500 animals.


Our Struggles
Our current building, with only 10 indoor kennels, is aging and needs repair.
Our adoption office area provides very little space for adopters to visit animals out of the weather, and to complete adoptions.
The laundry area is cramped and storage is all but non-existent.
The majority of our adoptable dogs are housed outside in temperatures ranging from 100's to below 0.
The gravel floors of the outdoor kennels are difficult to disinfect and keep odor-free.


 Our Goal
Our goal is to construct a new building where  every animal is housed indoors, protected from the extreme highs and lows of Central Oregon weather.  This building will include 32 indoor kennels  in which dogs can enjoy heating, cooling, and easy to clean surfaces. Potential adopters can meet animals in a comfortable space and can complete adoptions in a larger adoption area.  We hope to use the old building as an isolation area for mothers and pups, as well as a small cat adoption center.  This new building will be larger than the current building  but with conservative and thoughtful planning, costs and maintenance will  be manageable and sustainable.
Funding support for this project will be obtained through grants, private donations, and engraved memorial bricks which honor loved ones or beloved pets.

Please become a part of this  project.    Together we can…

"Raise The Woof!"

TRHS is a 501c(3) nonprofit organization, and all donations are tax deductible. Monetary donations can be ear-marked for the building campaign and made through our website, mail, or at Three Rivers Humane Society. Donations of labor, and/or building materials are appreciated as well.

Please click the Donate button to help Raise The Woof! In doing so you are agreeing to Three Rivers Donation transaction Policies which can be viewed

here.